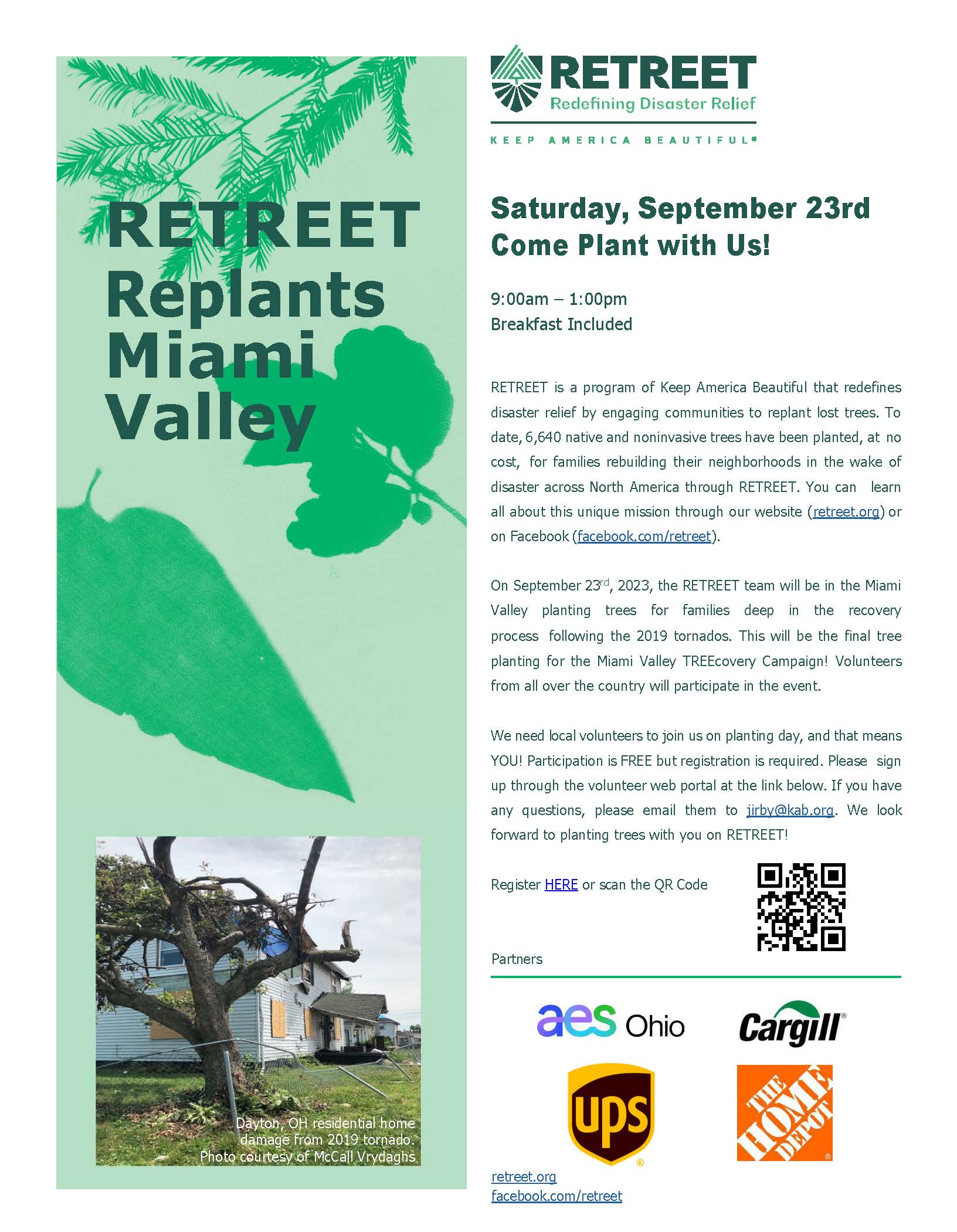 Saturday, September 23rd Come Plant with Us!
9:00am – 1:00pm        Breakfast Included
RETREET is a program of Keep America Beautiful that redefines disaster relief by engaging communities to replant lost trees. To date, 6,640 native and noninvasive trees have been planted, at no cost, for families rebuilding their neighborhoods in the wake of disaster across North America through RETREET. You can learn all about this unique mission through our website (retreet.org) or on Facebook (facebook.com/retreet).
On September 23rd, 2023, the RETREET team will be in the Miami Valley planting trees for families deep in the recovery process following the 2019 tornados. This will be the final tree planting for the Miami Valley TREEcovery Campaign! Volunteers from all over the country will participate in the event.
We need local volunteers to join us on planting day, and that means YOU! Participation is FREE but registration is required. Please sign up through the volunteer web portal at the link below. If you have any questions, please email them to jirby@kab.org. We look forward to planting trees with you on RETREET!