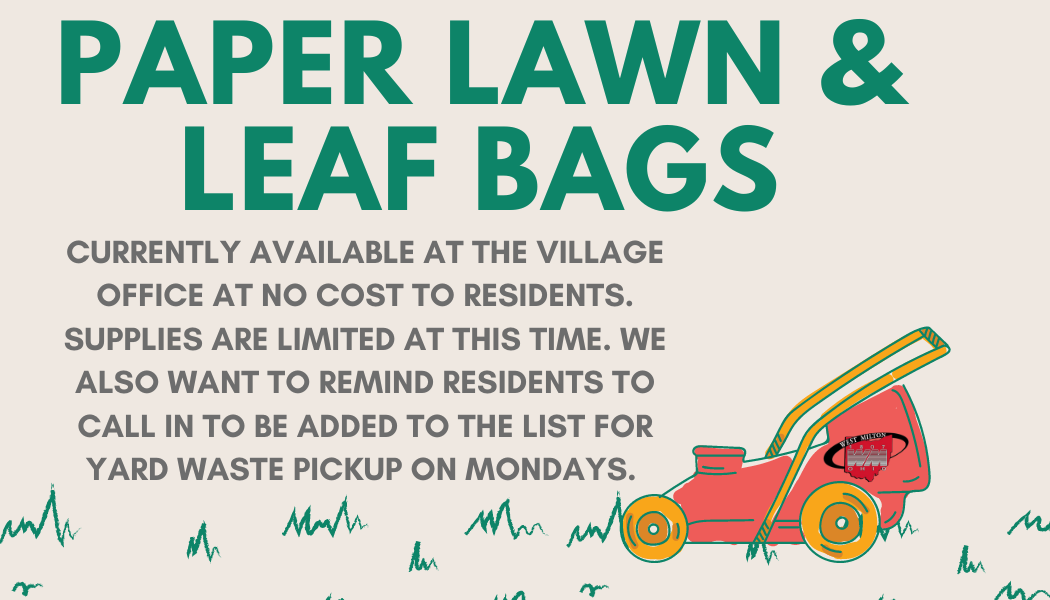 PAPER LAWN AND LEAF BAGS
CURRENTLY AVAILABLE AT THE VILLAGE OFFICE AT NO COST TO RESIDENTS.
SUPPLIES ARE LIMITED AT THIS TIME.
WE ALSO WANT TO REMIND RESIDENTS TO CALL IN TO BE ADDED TO THE LIST FOR
YARD WASTE PICKUP ON MONDAYS.
QUESTIONS PLEASE CONTACT THE VILLAGE OFFICE (937.698.1500) FOR MORE INFORMATION.