4th  ANNUAL CHRISTMAS QUARTER AUCTION
---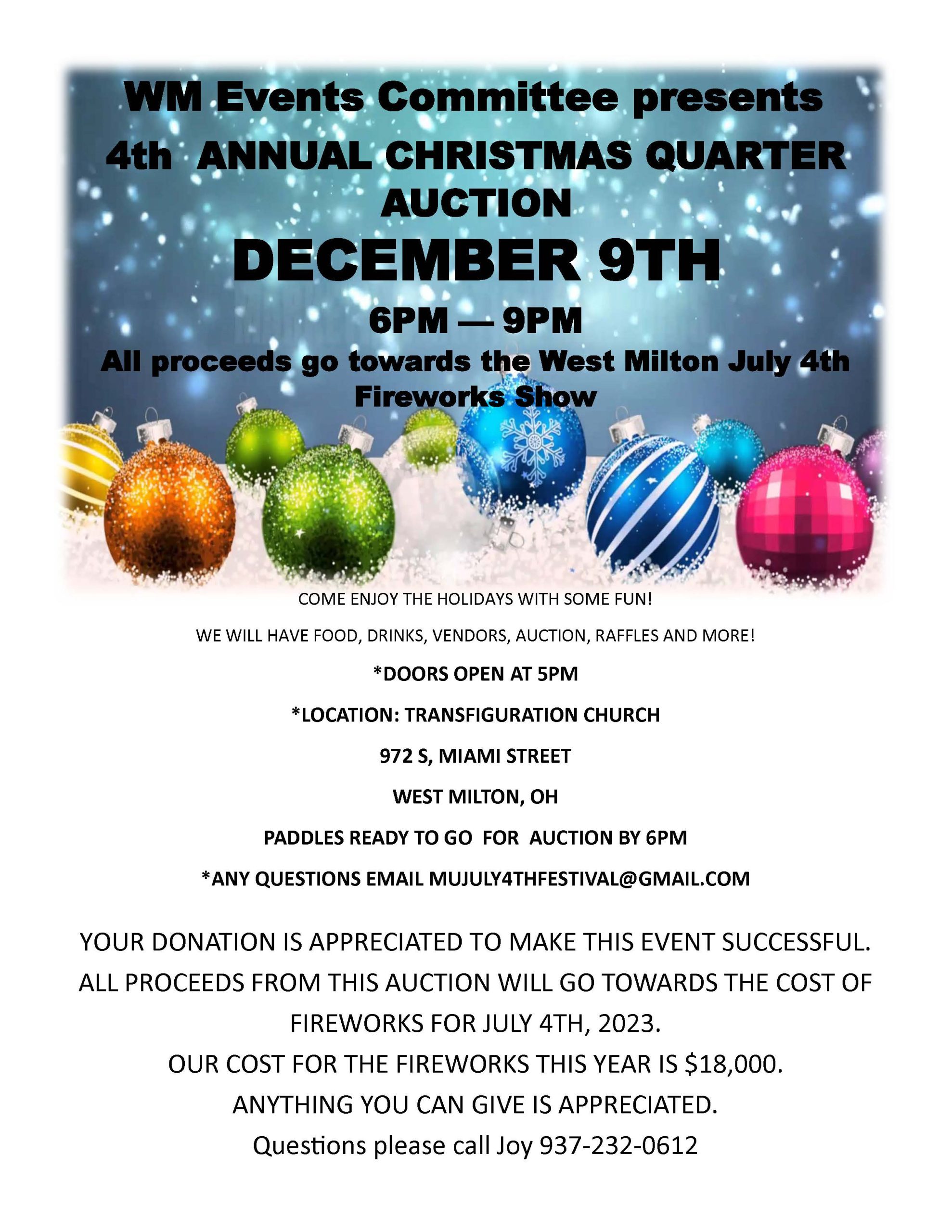 WM Events Committee presents
4th  ANNUAL CHRISTMAS QUARTER AUCTION
DECEMBER 9TH
6PM — 9PM
All proceeds go towards the West Milton July 4th Fireworks Show
_____________________________________
COME ENJOY THE HOLIDAYS WITH SOME FUN!
WE WILL HAVE FOOD, DRINKS, VENDORS, AUCTION, RAFFLES AND MORE!
*DOORS OPEN AT 5PM
*LOCATION: TRANSFIGURATION CHURCH 
972 S. MIAMI STREET
WEST MILTON, OH
*PADDLES READY TO GO  FOR  AUCTION BY 6PM
*ANY QUESTIONS EMAIL MUJULY4THFESTIVAL@GMAIL.COM
YOUR DONATION IS APPRECIATED TO MAKE THIS EVENT SUCCESSFUL.
ALL PROCEEDS FROM THIS AUCTION WILL GO TOWARDS THE COST OF FIREWORKS FOR JULY 4TH, 2023.
OUR COST FOR THE FIREWORKS THIS YEAR IS $18,000.
ANYTHING YOU CAN GIVE IS APPRECIATED.
Questions please call Joy 937-232-0612