The upcoming road closure starting 9/27/2023 at 48 and 571 is due to the Water Main replacement and upgrade.
This is replacing an (approximately) 50-year-old 6 inch main with a new 12 inch main. The only disruption in water service is after the entire line is installed and the transfer from the old line to the new.
Detours will be clearly posted throughout the Village and a detour map is developed below for the County/St Rt. detour.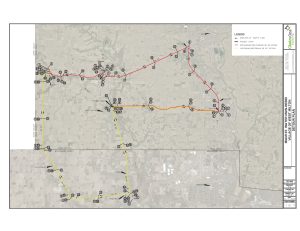 Click for larger image of detour map.
See link below for a map of the Project road closure:
https://app.iamgis.com/map/9acc631dd3ce49c6bd639249500c9bd8/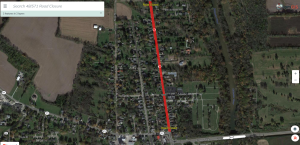 Information will be updated as the Village receives it. The map will be updated as the project continues. Sections will be shut down moving North on Miami St. after the intersection work has been finished.